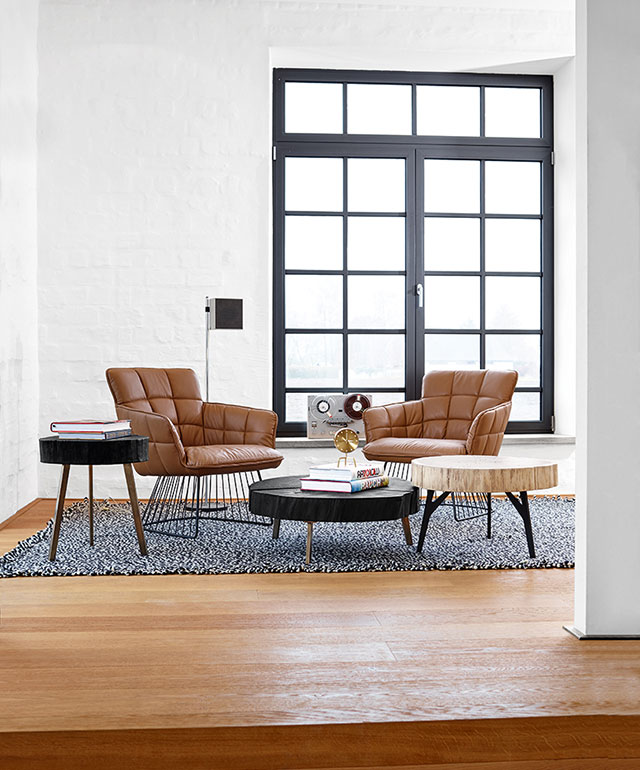 Coffee - and Sidetables
BC 05 Stomp
The BC?05 Stomp is the undisputed boss among coffee and side tables. Large, round, just impossible to overlook! Placed in front of any kind of seat, this solid disc cut from a tree trunk makes an omnipresent statement of individual taste. The different versions of this table with their various surface finishes emphasize the self-evident quality of its untamed charisma. The Stomp rests confidently on a filigreed metal frame, which is available in different versions.
13. 01. 2016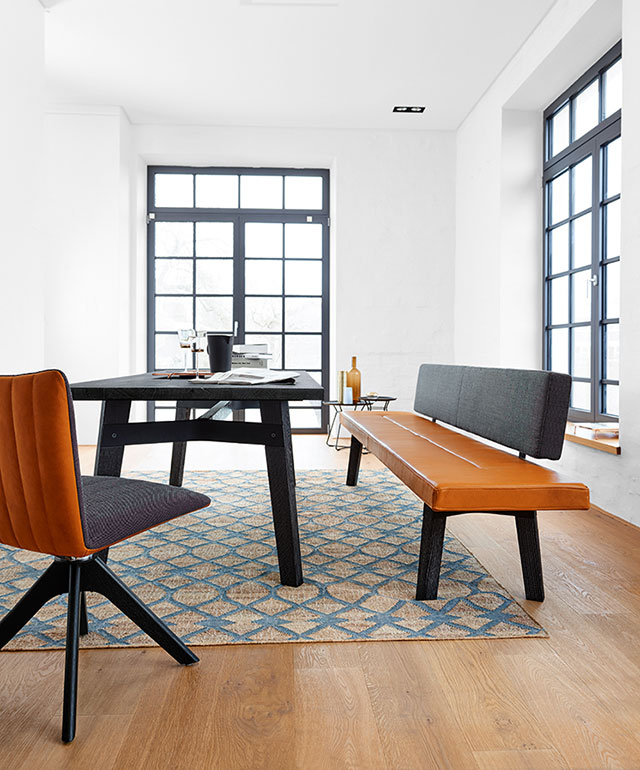 Benches
BB 32 Connect
The same applies to JANUA's benches: No one bench is identical to any other. With the BB?32 bench, JANUA skilfully combines the art of the two trades of carpentry and upholstery. Inspired by the designer Bernd Benninghoff, the result is a piece of furniture with character that unites comfort and design quite naturally. A new bench with lots of versatility: The BB?32 Connect is available with or without a backrest, with or without padding, as well as in one or two colours. It is also available as a corner bench. This bench may not be suitable for everyone, but it will be right for anyone who's looking for versatility and innovative design.
13. 01. 2016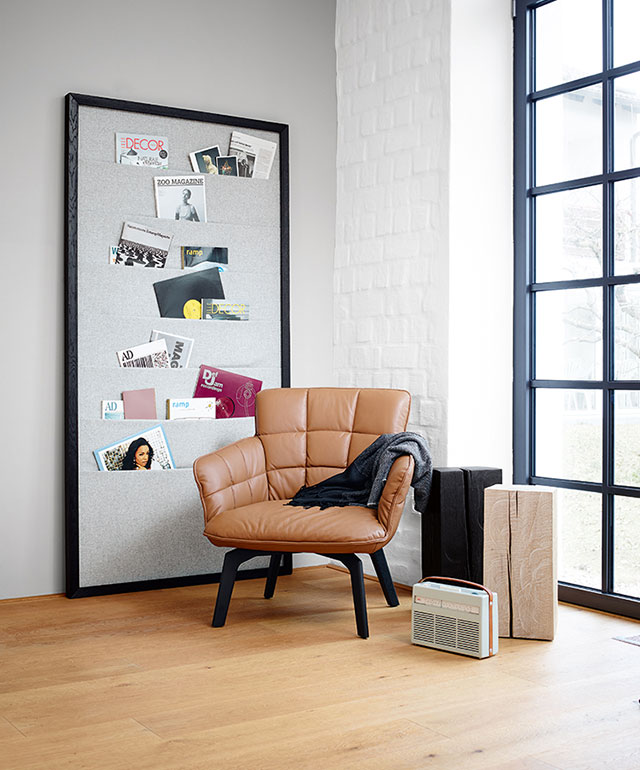 Shelving Systems
SC 57 Bag 4 Good
A striking vision of furniture! New and excitingly innovative. Flat pieces of fabric, almost invisibly mounted on a solid wooden frame, discreetly act as pockets. Ideal for storing magazines and pictures Standing or hanging, Bag–4–Good represents the most relaxed way to display printed products from their most beautiful angle. An eye-catcher that visibly enhances every ambience.
20. 04. 2016
News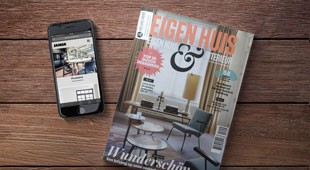 15. 11. 2017 Edition 04 | 2017 - we are pleased to release the SC 54 coffee and sidetable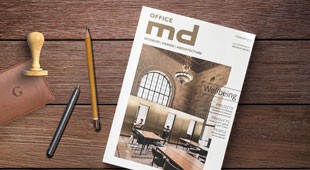 15. 11. 2017 Edition 02 | 2017 - we are pleased to release the BB 11 Clamp table...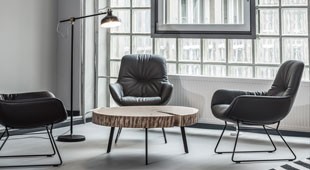 Information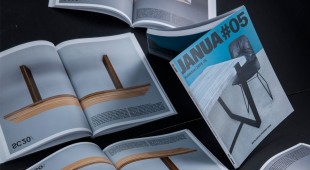 23. 09. 2016 JANUA® catalogue, booklet, magazine und product information for download ...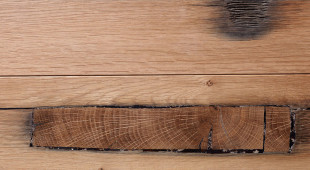 23. 09. 2016 Our materials wood, steel, HPL, leather, fabrics and stone you will find here ...