Post

12. 05. 2016
Stefan Knopp® Edition
Furniture by Stefan Knopp is a real experience: In his pieces, the natural aura of the wood unites with the unique surface treatment to create a very distinctive effect. The natural grain of the wood is not only preserved, but brought out even more through the surface finishing. Guided by the desire to give a beautiful entity form, Stefan Knopp has been exploring the creative possibilities of colour and materials for more than 20 years. This gives rise to new unique pieces that will win you over with their pure design, including natural lines, cracks and edges. To bring out the lifelines of the tree, the wood is charburned with a Bunsen burner. As a result, the harder tree-rings come out more than the softer ones. The wood is brushed, which deepens the soft tree rings, while the hard tree rings remain. The table is then either oiled or limed and oiled. A good example of this is the SK 01 Monolith – a table made from a tree trunk that brings the ancient power of the tree and its energy into the middle of the living room.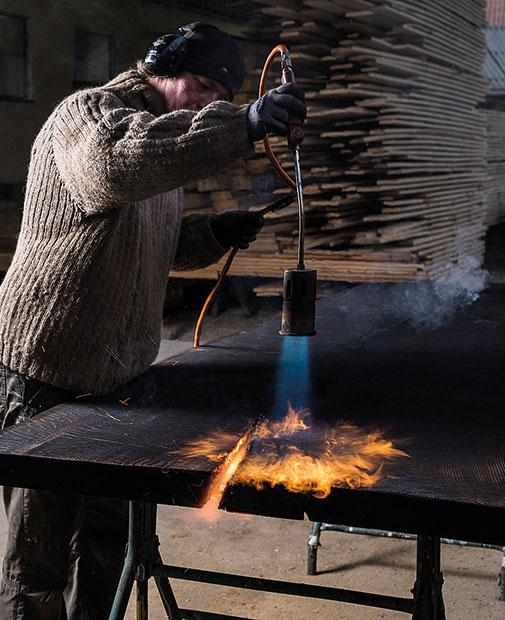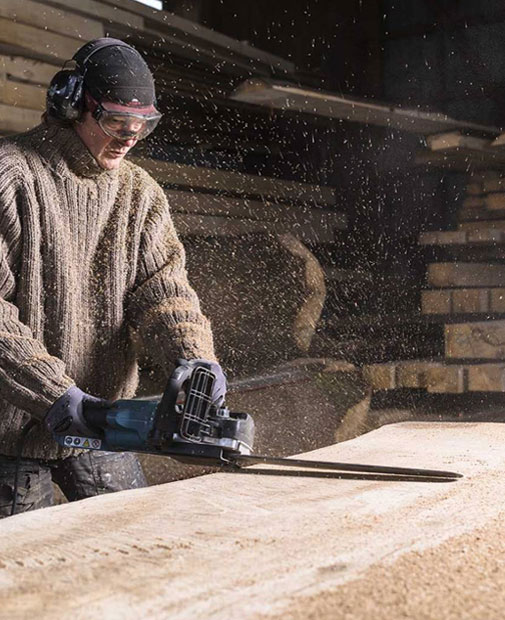 Stefan Knopp has an incredible way of working out the characteristics of every single tree trunk. This intense and very deliberate way of working does justice to the material, decades – long grow of each tree. In this process, the natural grain of the wood is not only preserved, but brought out even more through the finishing.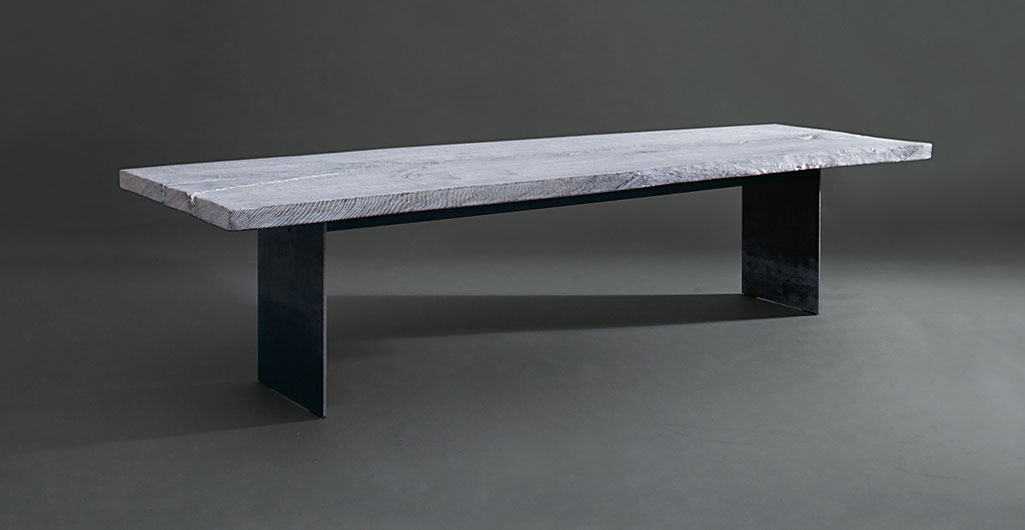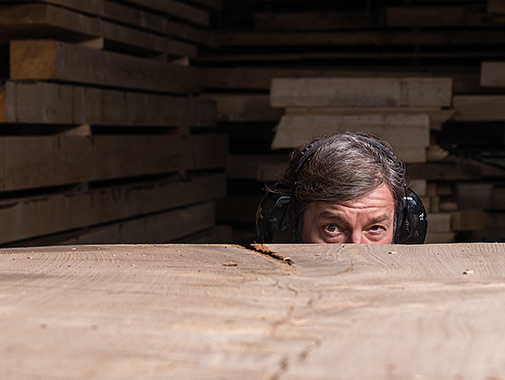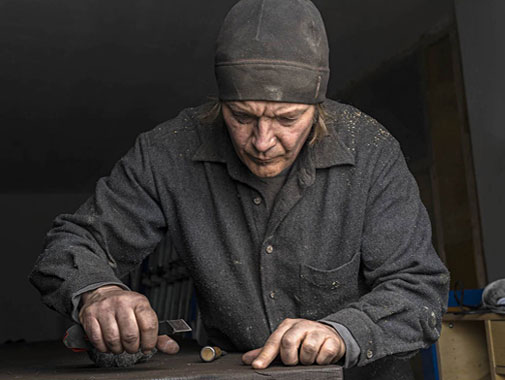 SK 01 Monolith - Always a one-off
A tabletop with an unmistakable appearance due to a unique surface treatment: These characteristics mean each SK 01 Monolith is truly a one-off. In his inimitable way, Stefan Knopp has covered the entire artistic range of his work in this product. Above all, it brings out his talent for capturing the power and originality of a centuries-old tree and preserving its life in an extremely aesthetic and ancient manner. Monolith tables are worked on by Stefan Knopp alone and thus always get his distinctive touch. As an edition limited to 25 pieces per year, this product is an absolute highlight of the Janua Stefan Knopp Edition: The customer receives a living product with history and a unique signature piece by the wood artist Stefan Knopp.